HOW WE GOT HERE / WHO WE ARE
Founder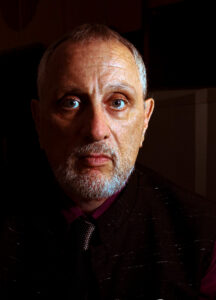 Geoffrey Giuliano has been a professional actor from the age of twelve. He holds a master's degree in acting and directing from the State University of New York. In 1984 his first book, 'The Beatles A Celebration' was published internationally to great acclaim. A further twenty-eight books followed until his last, 'Carry That Weight A Secret History Of The Beatles' was published by Sedgwick & Jackson of London in 2004.
In 1991 Geoffrey signed his first audiobook contract with Durkin Hayes of St Catharine's, Ontario as the writer, producer, and narrator of a broad series of non-book-based original productions utilizing the thoughts and voices of celebrities from the Beatles to JFK. This unique approach took off and he went on to do dozens of such productions for houses like Bantam Doubleday Dell, Delta Music, KRB Music, B&B Audio and many others.
The fact is before Giuliano an audiobook was just that – a popular book read by either the author or an actor which sat next to the original hardbound edition in bookstores. Geoffrey wondered why one couldn't write an original script without the need of a bestselling book and to take it even further (if it was celebrity based) to include interviews, speeches, press conferences, and remembrances from the very subjects within the mix. As Mr. Giuliano was a veteran Fleet Street journalist in London, he already had an archive of hundreds of such interviews and what he didn't have he was able to license – and so the new giulianoized audiobook was born.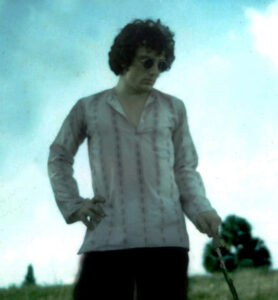 In December of 1997 upon the release of the iconic film 'Titanic' GG reasoned that a carefully timed audiobook companion was certain to be a hit and thus collected previously unheard interviews with the survivors of the tragedy from BBC London and put together a two CD boxset for Random House Audio under CEO Jenny Frost. Featuring an original script, period music, sound effects, and most importantly, in depth, emotional evocative interviews with the survivors 'That Fateful Night True Stories of Titanic Survivors In Their Own Words' was nominated for best spoken word Grammy in 1998.
This was enough for Random House to acquire producer Giuliano's Tribute Audio firm and install him as CEO on behalf of the mammoth corporation. He worked with RHA for five years producing a myriad of memorable audiobooks on such iconic personalities as George Harrison, Muhammad Ali, Elizabeth Taylor, Frank Sinatra and Ronald Regan.
In 2006 he switched gears yet again moving to Thailand with his family and working as a character actor in film and television. Twenty-eight successful films later Giuliano co-starred in the Netflix phenomena 'Squid Game' as the degraded VIP4 in season 1 of the history making series.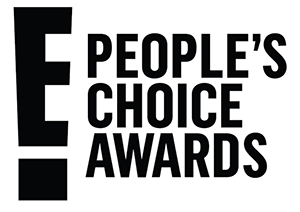 Backing up a little – in 2017 GG arrived back in Bangkok with his son Eden Garrett Giuliano. Geoffrey was between films and sat on the sofa contemplating their next move. He soon had the idea of picking up his audiobook career with the formation of Icon Audio Arts. Together Geoffrey and Eden carefully plotted a course for the next four years utilizing the same innovative formula that made his early audiobook years such a resounding success; non book based, celebrity interviews, and an array of interesting and challenging subjects (now including an extensive array of productions on spirituality and yogic philosophy as well as industry standard classic audiobook productions).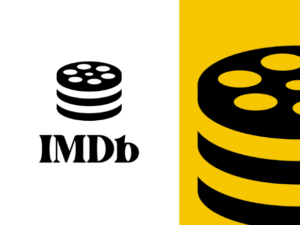 All of which brings us neatly to 2022 wherein Eden Recorders is one of the largest voice over studios in Thailand, GG spends his days at both the keyboard and in the booth while young Eden carefully edits, designs the graphics and works with Icon's excellent team of seasoned audio producers, artists, editors, musicians, as well as senior marketing and writing staff.
1100 audiobooks and counting Icon Audiobooks is determined to be a meaningful part of your life and dreams for a long, long time to come.